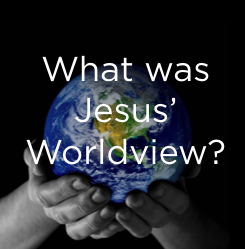 Welcome! This is the second podcast of "Connecting The Testaments," a podcast that is a quest to think and act more like Jesus.  
We are building and continuing our quest to answer the question, "What was Jesus' worldview?" (part2).  In conversational style and deep probing discussion, we explore questions like: What does it mean to have a biblical perspective?  Is perspective and worldview synonymous or are they different?  Does our experiencing and perspectives shape how we read and interpret scripture? What was the context and culture that Jesus lived in?  How did he interact with his own culture?  How did this shape his worldview?  Did this affect how he taught?  What was the expectations and perspectives of the early believers?  How did their culture influence their approach to scripture and their orthopraxy (the doing of their faith)?  
You will be challenged to take a look at your own perspective and how your experiences have shaped how your approach to the scriptures.  So journey with us in this podcast to dive deep into Jesus' world, his culture, his perspectives, and worldview.  You will be pleasantly surprised.
Here are some resources that we have referenced in our last two podcasts that are worth checking out:
* "Taken Out of Context." This is four session online course that will help you explore the Second Temple Period, the Jewish sects in Jesus world, other extras biblical sources that shaped their world (i.e. Book of Enoch, etc...), and the overall culture that shaped Jesus' worldview. 
* "Behold The Man: Discovering Our Hebrew Lord - The Historical Jesus of Nazareth."  This is a twelve session course that takes a deep dive into the world of Jesus, the Hebraic culture of his day, the Jewish expectations of the Messiah, the importance of the Hebrew language, the Rabbinic methods of discipleship, etc...  This is a must resource for those who are looking to be challenged to grow in their knowledge and perspective of who Jesus was and how he really lived.